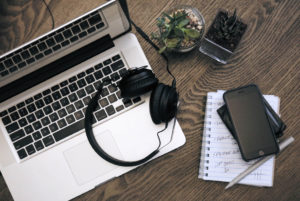 If you were to describe your dream job, I bet that would involve having the capability to work remotely. Who wouldn't want to have the freedom to work from anywhere in the world at any time they want? The option to work from home is now one of the perks that office workers negotiate instead of (or aside from) a salary raise. In fact 36% of workers would choose a work from home option over a pay raise. And why not? Working from home affords them a day to rest from the rigors of commuting and a relief from the stress of traffic while still being productive at home. Yes, more productive! In fact, in companies such as Best Buy, British Telecom, Dow Chemical, and many others studies show that teleworkers are 35-40% more productive. And now, we have the technology to  enable remote work. Welcome to the new Millennium!
Congratulations if you have been offered the option to work from home. If not, then maybe you can negotiate a work from home option on your next performance evaluation. It's not that hard to transition from working on your desktop – with all things fixed – to  a mobile setting. Here, let me help you with what you'll be needing for the transition to a mobile work station.
Mobile Devices:
You're going to have to acquire a laptop, although you may have been already issued one from work. Be sure that all your files are available either in an encrypted external drive or in the cloud (more on that later). You may also choose to get a smart phone and/or a tablet and set it up with the mobile app counterparts of all your web applications (e.g. Skype for mobile, Gmail or Outlook for mobile, PDF reader,  etc.) Make sure you set up all your email accounts and connect and synchronize all your mobile  apps to your existing web apps. Most, if not all, of these web apps are cloud based so they should sync seamlessly to all your devices, if you've set it up correctly.   
Cloud Storage and Cloud based Software:
This is a remote workers best friend. What is the point of being able to work from anywhere if you have to lug around all your hardware and data  in an external hard drive with you. The power of the cloud enables you to access all your information from anywhere across all your synchronized devices as long as you have internet connectivity (more on that later). There are lots of FREE cloud storage services like DropBox and Google Drive that gives you as much as 16GB of free storage. You can also access, create, and make changes to documents in real time
Mobile Internet Connection:
Most places offer free wifi as an incentive to get you into their establishments. However, this connection is shared among all the other patrons. So most of the time, you might find yourself with a rather slow connection. It is a good idea to buy one of those pocket wifis that you can connect to to access 3G or 4G networks. It's also a good idea to have a data plan via your mobile service provider so you can connect your mobile devices and laptop by turning on your mobile hotspot.
These are only a few of the tools you can use to help you work remotely. You can still be productive while staying connected to your office or with your clients. Have I missed any of the tools that help you work remotely? Please let us know in the comments. Remember to: Stay Humble, Hustle Hard. Good luck!
Written by Jaie O.- The Help